Everyone knows the challenge of the year's winter months, especially the people living in heavy snow-prone areas. The daily routine, household chores, and structural integrity of homes during this time can take a big hit and frustrate you throughout the days. However, once you have a reliable ice removal contractor, things may return to normal, and you can save on the losses to your property and the premises.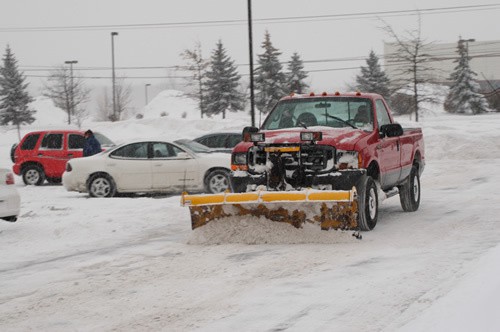 Fortunately, for those living in or nearby Greater Toronto Area, you have plenty of snow plowing service providers. And to hire the one that provides an excellent service for your investment, all you need is the checklist of the following tips –
Ask about Team Experience and Training
You cannot let an amateur plow your driveway and damage it. So, get a well-established contractor on board with sufficient field experience and a trained team that knows how to get the job done right in the first go.
Take Details of Services Available
Big and reputable snow removal companies offer various services – from plowing to blowing and salting. On the contrary, small and novice contractors may only specialize in a few activities. Due to that, their pricing can vary. So, it is best to ask for the services and any packages they offer to clarify your decision better.
Check Reviews and Ratings
A reliable snow removal contractor has a good reputation in the market, which means you can expect to see positive testimonials on their websites and at least a 4-star rating on Google Business. However, this doesn't have to be the only parameter for your judgment, as even the best contractors may have negative feedback or two.
Take References
A legitimate contractor working in the best interest of society has a great track record of work and customer service. He is happy to provide you with the details of clients he worked with in the past. So, ask and check on those references to get exceptional service.
Call for Estimates
Different contractors charge differently; hence you better ask your prospective contractor to provide cost estimates for the job. Then, contact two to three more contractors to compare the prices and arrive at any decision thoroughly. This step is crucial to make the right deal and get quality at affordable costs.
Know the Tools and Procedure
Contractors have a wide variety of equipment for snow removal, and having some idea about them is essential to ensure the effectiveness of the process and the safety of the team on site and your house. Snow removal is a tedious task, and to safeguard the foundation of your property, you better know the tools to be utilized.