The European Championships can create new history and showcase legends to inspire a new generation of superstars. While the best players in Europe prepare to lock horns in the battle for supremacy, the fresh-faced new breed littered in the EURO 2020 squads will also have dreams of stealing the show.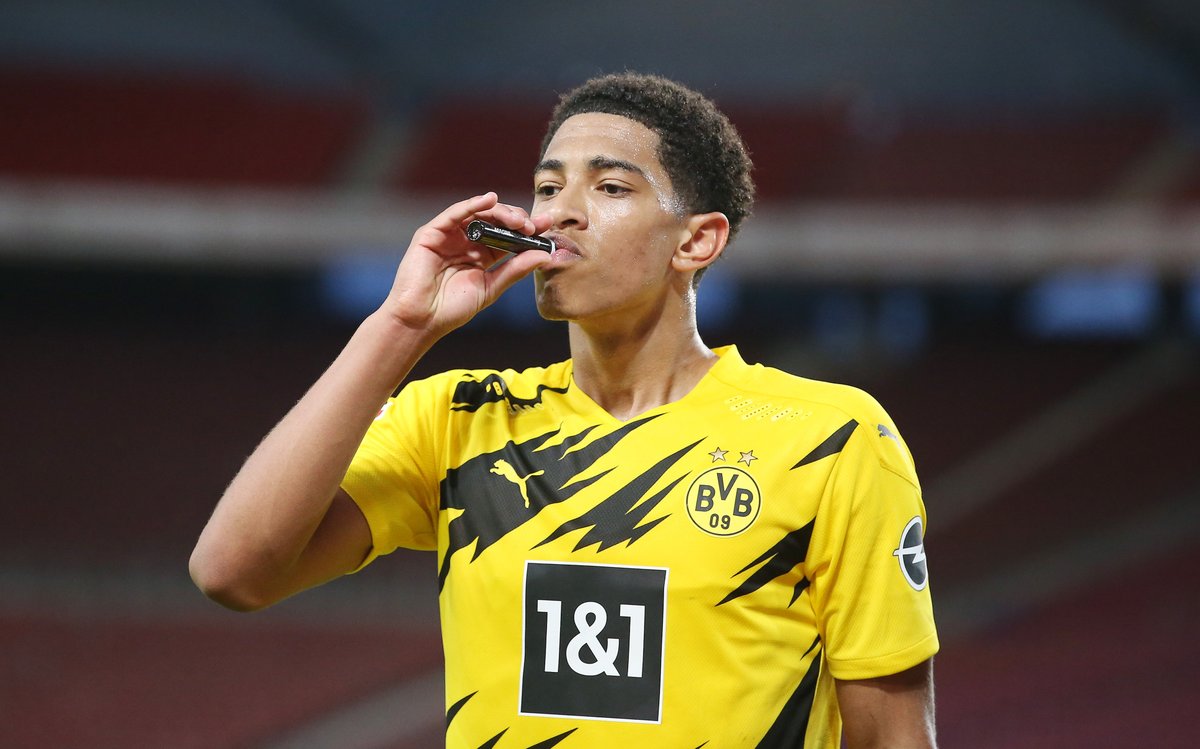 Many talented teenagers are making their first significant steps in international football this summer. Thus, with the help of EURO 2020 betting odds, this write-up chronicles the youngest players set to be involved in Euro 2020.
Jude Bellingham (England, 17 years old)
The precocious young midfielder has lived up to his immense potential since a £ 25 million transfer from Birmingham. Bellingham has consistently impressed Dortmund as they clinched a top-four place and scooped the German Cup, justifying his status as one of Europe's top youngsters.
The 17-year-old was voted the Bundesliga's Best Newcomer, beating Jamal Musiala and several other talented youngsters. His incredibly mature performances also extended to the Champions League as Dortmund was knocked out in the quarterfinals, where he was magnificent against Manchester City.
Bellingham became England's third-youngest full international behind only Theo Walcott and Wayne Rooney and could end his fairytale campaign with another brilliant campaign with England. The youngest player at EURO 2020 could well win the Best Young Player Award come July 11.
Jamal Musiala (Germany, 18 years old)
The Bayern Munich wonder-kid has become one of the hottest teenage prospects since returning to Germany from Chelsea's academy in 2019. Musiala took the Bundesliga by storm in the just-concluded season. He became Bayern's youngest player and goal-scorer before scoring six times in 26 games and adding his maiden strike in Europe against Lazio last 16 of the Champions League.
Musiala switched nationality to the country of his birth and made his debut in March. The 18-year-old has only three caps under his belt but has shown enough understated potential, which could light up the Euros this summer.
The attacking midfielder prefers to play as a Number 10 behind the striker. Still, he can also play as a Number 9, indicating his willingness to play anywhere for Germany. "I'm ready for any position. I can play ten; I can play on the wings; I can play eight. When I'm needed, I'm ready."
Pedri (Spain, 18)
In his first season in Barcelona's main roster, he has grown exponentially in his first season as he became the second-youngest player to make 50 appearances for the Blaugrana.
With his four goals and six assists, Pedri was one of Barca's shining lights in Ronald Koeman's tumultuous first season in charge, as his guile and vision earned comparisons to the great Andrés Iniesta. Pedri's talent and maturity were evident in how he linked up with and was often on the same wavelength as Lionel Messi.
However, the diminutive midfielder has remained grounded and made his Spain debut in March ahead of the European Championship. Par for the course, he could be the wildcard in Luis Enrique's squad this summer.
Adam Hlozek (the Czech Republic, 18)
The Sparta Prague teenager has sensationally lit up the Czech League as he finished top scorer despite missing five months to injury.
The great hope of Czech football, Hlozek, has broken several records in his homeland throughout his fledgling career. Indeed, 15 goals and eight assists in 19 top-flight games in 2020/21 highlight his talent and potential as he looks forward to a stellar Euros campaign.
Hlozek's raw ability and versatility to play across the frontline ensure an exciting campaign ahead for the solid but unfancied Czechs.
Nuno Mendes (Portugal, 18)
The 18-year-old comes into Euro 2020 after his first full season in senior football, resulting in a league and cup double for Sporting, their first title since Mendes was born.
Already regarded as one of the best young left-backs in Europe, Mendes was outstanding for the Lions and was duly called up by Portugal, where he will compete with Raphaël Guerreiro. The meteoric rise of Mendes has impressed Fernando Santos, and he is set to impress the continent this summer with his immense quality and versatility.